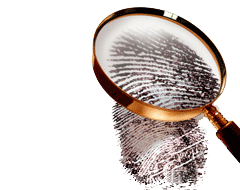 Our 37-year commitment to integrity, professionalism & efficiency is clearly evident in the results we are able to achieve for each client. We're owned by former Youngstown Police Officer Larry Davis and Terri Hempstead, both local Youngstown natives. Terri is our Qualifying Agent through the Ohio Department of Public Safety and a YSU graduate. Larry (Buzzy) Davis is retired from the Youngstown Police Department, Mahoning County Sheriff's Office and Progressive Insurance Company where he was a fraud investigator. They are proud to be area residents and local business owners here in the Youngstown area, providing services that are in high demand. Between them they have over 50 years of law enforcement experience.
Our Administrator is Ms.Franki Donnalley, a
YSU graduate and Web Check expert. Jackie
Buzzard, Administrative Assistant and graduate of MCJVS. Capt. Efrem Hubbard has been with our company since 1985 is a long time Youngstown resident and former Constable with the Mahoning County Sheriff's Department.



Certifications and Professional Affiliations
The Department of Public Safety




Youngstown/Warren Chamber of Commerce




The Department of Homeland Security




Mahoning Valley Safety Council




Bureau of Criminal Identification and Investigations




Proud Sponsors of HBA




The Better Business Bureau

Ohio Attorney General-Certified WebCheck providers
With Each Service Always Expect…

No Waiting in line and same day appointments




Professional Service




Qualified Licensed Specialists




Full Handicapped Access




Relaxed Atmosphere



Since 1983, we've been at the forefront of investigations and security services that have come to the aide of hundreds of individuals that have called on us. Call Tri-State Investigations today at 330-788-9945 or email us for more detailed information. We always welcome walk-ins at our facility.


Print Version

Send to a Friend

Send to Phone